L'oreal Professionnel Majirel 5.35 Light Brown Gold Acajou 50ml
Available
By buying this product you can collect up to 6 points. Your cart will total 6 points that can be converted into a voucher of €0.18.
Tax included
Delivered within 2 - 4 Working Days. (Only for Greece).
L'oreal Professionnel Majirel 5.35 Light Brown Gold Acajou 50ml : The Majirel dye has the absolute color, pronounces perfect coverage of white hair with rich and intensely deep colors.
L'oreal Professionnel Majirel 5.35 Light Brown Gold Acajou 50ml
Performances
The Majirel dye has the absolute color, pronounces perfect coverage of white hair with rich and intensely deep colors.
The Majirel cover up to 100% white hair from the roots to the tips, and the color is perfectly uniform.
All your color wishes come true!
The plethora of shades Majirel lets you create unlimited possibilities and full customization of the result to your desires.
The Majirel gives the ultimate in pampering your hair with intense shine and long lasting in the color of your choice.
For the first time, thanks to the two active ingredients care, the Ionene G and Incell, the Majirel pampers all hair. Your hair strengthened from within and become more soft and manageable.
The Majirel means guarantee long-lasting color and highly reliable results, because the colors do not lose their refle and does not fade with the washes.
instructions for use
 • Wear suitable disposable gloves.
• Do not use metal tools (tweezers, bowl, etc.).
• Use only the oxidising Oxydant creams, 30 degrees (9%) the most.
• Observe the recommended proportions.
• You can prepare the mixture in a shaker or bowl.
• Mix until it forms a thick cream.
• If shakers, open the lid immediately after mixing, not fired product.
• Apply plenty mixture to the roots, to completely cover the white hair.
• During the residence time, the mixture changed color. This phenomenon has no effect on the result of the dye.
01. Preparation
The cream - Majirel dye used in admixture with a 1 tube 50ml to 75ml 20 degrees oxidizing lotion (6%) for lightening 2 tonnes. For lightening 3 tons, select oxidant cream with 30 points (9%).
02. Application and Rinsing
• Apply the mixture with a brush, on dry and unwashed hair.
• Start the application from the roots.
• Total dye residence time: 35 minutes.
• Application to lengths and tips (always adding a small amount of warm water, about 5ml in the rest of the mixture).
• If the color in lengths and edges are slightly altered (well-preserved color), apply to the lengths and ends 5 minutes before the end of the residence time.
• If the color in lengths and ends are moderately corrupt (faded refle), apply after 20 minutes residence time and leave for 15 minutes.
• If the color in lengths and ends are very pixilated (loss refle up to 1 tonne lighter), apply immediately.
• After the dwell time, then carefully emulsify.
• Rinse hair until water runs clear.
• Wash the hair with shampoo, specific for colored hair.
03. Exceptions
1. First paint or early root appearance
• Start the application by the lengths and ends.
• Allow 15 minutes residence time.
• Then, apply to the roots and allow residence time 35 minutes.
04. fades or very open lengths and edges or with a tendency to reject the color
• Up to 1 tonne difference between the hue remaining the lengths and tips and hue desired, follow the Basic Rule # 2.
• 2 to 3 tons of difference between the hue remaining the lengths and tips and hue desired, reinforce the color.
• Apply the desired shade the roots.
• Add 3-6 cm. Majirel warm hue level tone or darker tone to the remaining mixture and a small amount of warm water.
• Apply to lengths and tips.
• Massage.
• Leave a residence time of 35 minutes
05. Very dark or very loaded lengths and ends
• To eliminate a color or delete an incompatible refle until 1 ton difference between the hue remaining the lengths and tips and color you want, erase using Efassor with water.
• To clean a darker shade and be able to use lighter shade over 1 tonne difference between the hue remaining the lengths and tips and color you want, clean using Efassor oxidative cream Oxydant 20 degrees (6% ) or 30 degrees (9%).
06. Coverage
• The Majirel covers 100% white hair.
• 0% - 50% white hair: apply the color you want.
• 50% - 100% white hair: Mix the desired color 1/2 + 1/2 with a basic color or a basic Dore hue (.3) or a basic natural shade Dore (.03) Majirel tone level and oxidative cream 20 points (6%).
Combine cold tones (.1, .2, .7) with a basic color for example: ½ hue tube 7.1 + ½ shade 7.
Combine the warm shades (.3, .4, .5, .6)> with basic Dore (golden color) for example: ½ tint tube 7.43 + ½ tube 7.3.
H by a natural Dore basic color depending on the basic strength of the desired refle for example: ½ hue tube 7.43 + ½ hue tube 7.03
See all the products of L'Oreal Professionnel here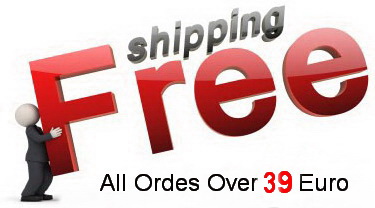 | | | |
| --- | --- | --- |
|  Only for Greece | Orders up to 39 € | Orders over 39 € |
| From our Shop HairMaker | FREE | FREE |
| Pick at  your space With Cash | € 3,60 | FREE |
Only for Greece all orders  worth over 39,00 € Delivery is free until 2 kg. Every kg more is 1 euro per order.
The basic charge for each order net value of less than 39,00 €, is 3,90 € until 2kg. Every kg more is 1 euro per order.

These charges relate to areas that are not characterized by the affiliated company courier as inaccessible. For areas outside the network service (courier) and  
characterized as inaccessible, shipping costs may differ. In this case you will be informed via e-mail or telephone within a period of 24 hours for the cost. Unless 
you agree with the cost of transporting eligible within 24 hours of reception of the media can request correction or cancellation of the order. The passage of time this will be evidence of the agreement and acceptance by your transportation costs.
HairMaker.Gr,, will make every effort to send your products within working days indicated. For products their availability is "REQUEST" delivery time down to approximately 6-8 business days (Tuesday to Friday), with the condition that they may be ordered from its suppliers HairMaker.Gr.
The place of delivery in the Registration Confirmation.
Your orders sent after the second day of order and usually delivered within 6-8 working days due to covid 19 -  from date of shipment when available.
In the absence of the product you ordered or delay in delivery due to force majeure (weather, strikes, etc.), we will contact you to confirm us if you wish to complete your order.
HairMaker.Gr not responsible for delays in performance (including delivery) due to circumstances not attributable to the fault of HairMaker.Gr or due to force majeure and shall be entitled to an extension of time for execution. 
Examples could include strikes, terrorist acts, war, problems of supplier / transport / production, currency fluctuations, governmental or regulatory action and natural disasters. If this lasts more than 2 months, this Agreement may be terminated by either party without compensation.
Shipping Cost for international customers used the tab Calculate Delivery Cost, above, over the product description. 
Receipt From the Store
For your quicker service, if you do not wish to place your order online for pickup from the store, please make a phone reservation of the products you wish by telling us the product code written in red on the right of the product photo ( four-digit number).
The reservation is valid for 2 days and if you wish you can renew it by calling us on 2109901100.
If you do not receive your products during this period, the products will automatically be recharged online and the reservation will be canceled.
You can also walk through our store and choose whatever product you want, as long as you have marked the product codes you are interested in, or you have called us before to check availability.
Availability is listed on each product and informs you if it is available or unavailable.
You can also write your email in the appropriate field below the mark (the product is not available) and press enter. So, once we receive and update availability, you will automatically receive an email informing you that the product is available again.
Working hours
Monday - 9.30 - 14.30 - Tuesday - 9.30 - 20.00
Wednesday 9.30 - 16.00 - Thursday 9.30 - 20.00
Friday 9.30 - 20.00 - Saturday 9.30 - 4.30
Leoforos Kyprou 81 Argyroupoli Athens. Tel. 2109901100.
Thank you
HairMaker.Gr through a wide range of samples wants you to purchase specific products or purchase products in specific categories, and sometimes with your order's height, to get free samples close to the products you buy, for try other products.
The system automatically displays it in your cart when you meet one of the above specifications and you simply choose to add it to your order for free.
In case of unavailability, you will be sent a similar product or another.
You can choose a payment method depending on your preference between:
1 ) Credit Card - payment via Piraeus bank for all cards. The HairMaker.Gr online store accepts all Visa, MasterCard, American Express and DINERS credit cards. For purchases with your credit card, follow the checkout instructions. You will fill out the order form and your credit card number and expiration date, as well as the 3-digit number (CVV) on the back of your credit card.
In case you choose to pay by credit card, you must be present when you receive your order, having your credit card and your identity with you. Your order can not be picked up by a third person who displays the credit card and wishes to pay with it for you.
If the order is made in the data and on behalf of a company then your credit card must be corporate. Upon receipt of the order, the corporate credit card holder must be present with his card and identity card.
2) Payment by payment to the HairMaker.Gr Bank Account. (only For Greek Customers ).
In the bank's deposit, you must state your full name as your reason and indicate the order number as a deposit comment. For faster execution of your order, you must send us the receipt of the deposit via e-mail to [email protected]
The bank accounts to which you can deposit the money are:
Name of the beneficiary: Gkotsopoulos I & Vallari P.OE
Piraeus Bank: GR6401720190005019072910053
Eurobank: GR3102602830000610200560053
National Bank: GR3101100860000008620185275
Alpha Bank: GR3801402370237002002000285
ATTENTION: In order for your order to be executed directly, you must first deposit the total amount into one of the above accounts and send us the proof of payment by email at [email protected]
3) Cash on delivery . through Speedex Courier Company. (only For Greek Customers ).
4) Paypal.
You might also like
Latex Gloves For Hair Dye.  With Powder fine nitrile gloves. Ambidextrous to fit either hand.
Hair Dye Brush
Framar
6344
Framar Classic Coloring Brush Pink.  Your basic color brush, but with AMAZING AccuSoft bristles!
5 other products in the same category:
Customers who bought this product also bought: