Muhle Synthetic Shaving Brush 31M530
Available
By buying this product you can collect up to 35 points. Your cart will total 35 points that can be converted into a voucher of €1.05.
Tax included
Delivered within 2 - 3 Working Days. (Only for Greece).
Muhle Synthetic Shaving Brush 31M530: Travel shaving brush synthetic hair (silvertip fibre), white handle.
Subscribe To When In Stock
You have successfully subscribed to this product
Muhle Synthetic Shaving Brush 31M530

Travel shaving brush synthetic hair (silvertip fibre), white handle.
Diameter at the base of the plume: 21mm

The high quality of these synthetic fibers account for the first time a global invention of Muhle. They offer a synthetic derivatized fiber whose essential characteristics are similar to those of expensive silvertip badger hair. The majority of users believe that actually provides better performance than a natural hair.

Shortly after returning from war captivity in 1945, Otto Johannes Muller possessed the optimism to found a small business. Things were difficult to begin with. The company founder had almost no funds, premises or material.

In a wash kitchen, bristles were boiled, animal hair processed and, besides brushes, essential items such as lights were produced as these
were needed in every household due to the constant power cuts. The first products still left Stόtzengrόn on horse-drawn carts.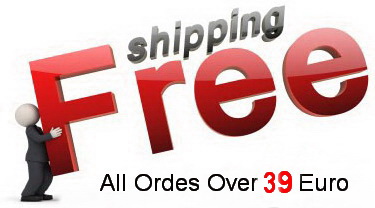 | | | |
| --- | --- | --- |
| Only for Greece | Orders up to 39 € | Orders over 39 € |
| From our Shop HairMaker | FREE | FREE |
| Pick at your space With Cash | € 3,60 | FREE |
Only for Greece all orders worth over 39,00 € Delivery is free until 2 kg. Every kg more is 1 euro per order.
The basic charge for each order net value of less than 39,00 €, is 3,90 € until 2kg. Every kg more is 1 euro per order.

These charges relate to areas that are not characterized by the affiliated company courier as inaccessible. For areas outside the network service (courier) and
characterized as inaccessible, shipping costs may differ. In this case you will be informed via e-mail or telephone within a period of 24 hours for the cost. Unless
you agree with the cost of transporting eligible within 24 hours of reception of the media can request correction or cancellation of the order. The passage of time this will be evidence of the agreement and acceptance by your transportation costs.
HairMaker.Gr,, will make every effort to send your products within working days indicated. For products their availability is "REQUEST" delivery time down to approximately 6-8 business days (Tuesday to Friday), with the condition that they may be ordered from its suppliers HairMaker.Gr.
The place of delivery in the Registration Confirmation.
Your orders are sent the same day of the order and usually delivered within 2-3 working days. Due to covid 19 maybe your order will be delayed.
In the absence of the product you ordered or delay in delivery due to force majeure (weather, strikes, etc.), we will contact you to confirm us if you wish to complete your order.
HairMaker.Gr not responsible for delays in performance (including delivery) due to circumstances not attributable to the fault of HairMaker.Gr or due to force majeure and shall be entitled to an extension of time for execution.
Examples could include strikes, terrorist acts, war, problems of supplier / transport / production, currency fluctuations, governmental or regulatory action and natural disasters. If this lasts more than 2 months, this Agreement may be terminated by either party without compensation.
Shipping Cost for international customers used the tab Calculate Delivery Cost, above, over the product description.
Available carriers to Greece Speedex - Acs - Dhl.
Click Away.
The customer makes the order per telephone or via the e-shop.
Payment via the e-shop or with POS outside the shop
An appointment to pick up the order is made by the shop.
The customer goes to the shop with an e-receipt or sms by the store where date and time are of the appointment are mentioned.
"Movement" option to pick up the order is <2> to 13033 per sms/written notice.
Only one person will go to the shop to pick up the order.
Outside the shop queues of up to 9 people standing at a 2-meter distance is allowed.
You can choose a payment method depending on your preference between:
1 ) Credit Card - payment via Piraeus bank for all cards. The HairMaker.Gr online store accepts all Visa, MasterCard, American Express and DINERS credit cards. For purchases with your credit card, follow the checkout instructions. You will fill out the order form and your credit card number and expiration date, as well as the 3-digit number (CVV) on the back of your credit card.
In case you choose to pay by credit card, you must be present when you receive your order, having your credit card and your identity with you. Your order can not be picked up by a third person who displays the credit card and wishes to pay with it for you.
If the order is made in the data and on behalf of a company then your credit card must be corporate. Upon receipt of the order, the corporate credit card holder must be present with his card and identity card.
2) Payment by payment to the HairMaker.Gr Bank Account. (only For Greek Customers ).
In the bank's deposit, you must state your full name as your reason and indicate the order number as a deposit comment. For faster execution of your order, you must send us the receipt of the deposit via e-mail to info@hairmaker.gr
The bank accounts to which you can deposit the money are:
Name of the beneficiary: Gkotsopoulos I & Vallari P.OE
Piraeus Bank: GR6401720190005019072910053
Eurobank: GR3102602830000610200560053
National Bank: GR3101100860000008620185275
Alpha Bank: GR3801402370237002002000285
ATTENTION: In order for your order to be executed directly, you must first deposit the total amount into one of the above accounts and send us the proof of payment by email at info@hairmaker.gr.
3) Cash on delivery . through Speedex Courier Company. (only For Greek Customers ).
4) Paypal.